Can we please put an end to starting with the technology?!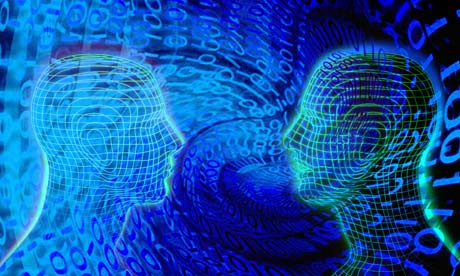 Now to the casual reader not deeply versed in Information and Data Management practice, it probably comes across that "MDM" means - and ONLY means - "MDM Software System." To my mind, that's ambiguous at best, disingenuous at worst. Further, this core mistake is still being made by so many companies and people (e.g. as witnessed by Nicola Askham at this week's BritishComputer Science Data Management Specialist event).
How you execute your agenda to solve that problem may then be supported by a specific data management system – or not as the case may be.
Now, I'd expect such a narrow technology-centric point of view to be propagated by the software vendors themselves – they're in business to sell you their products, after all! (I'm looking at you, IBM, Informatica, SAS, Oracle…) And disappointing though it may be, I'll grudgingly accept that it makes a certain amount of short-term sense for those guys to be fast and loose with their marketing language and to imply that buying their software is going to be the end to addressing all of your problems. (Hint: it will be actually the START of addressing all your problems. Hey ho…)
But I'd expect much, much more from someone positioned as an expert commentator and industry analyst.
This isn't the only time that Ms. Goetz has made this type of error either. In her blog post "Judgement Data for Data Quality", she effectively implies a conflated position in respect of "Data Quality" to imply "Data Quality Tools."
I'm not trying to suggest that there is a deliberately egregious intent on the part of Ms. Goetze or Forrester. But perhaps Forrester's overall perspective is unintentionally being skewed by their relationship with the major product vendors who subscribe to be included in the Wave analysis? Certainly, if you read her wider body of work, Ms. Goetz seems to have a good working knowledge of the broader issues of our industry and understands (at least at a high level) that the issues of information management, data governance and analytics go beyond the technological.
Context and perspective is everything and such articles do little to help set it. In highlighting these examples in particular, I'm aiming to illustrate a broader perspective that we need to be diligent in maintaining good editorial rigour to ensure that a holistic, human centric approach is at the heart of everything we do.
Articles such as this one from CIO.com
are in the ballpark, but they are still too few and too far between.
There is still a huge and ongoing educational effort required to even get Information Mana
gement recognised as something that is different from, and complementary to, "I.T."
Meanwhile, poorly framed pieces such as this let the readership down - and ultimately contribute to giving the whole Information and Data Management sector a bad rep.